Shopping
Nothing beats a bit of holiday shopping, when you have time on your side and summer is in the air. Dip into our carefully curated range of shops to find an outfit to remind you of happy times here or a whole new wardrobe. After all, you deserve it.
The exclusive British brand, launched in March 2007 as a more tailored approached to men´s beach, draws inspiration from Slim Aaron´s iconic pictures of Riviera and Palm Beach life during the 60s. Its collections are present in the most glamorous destinations such as St Tropez, Paris, Porto Cervo or Mykonos.
Opening Hours


12 pm - 8 pm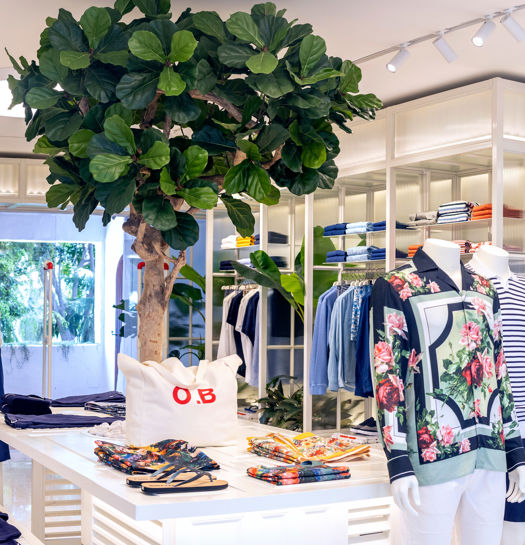 Baindoux´s ethos is centred around authenticity and individuality. The confidence of being comfortable in your own skin. Founded in Saint-Tropez, the firm meticulously manufactures its garments using 100% Giza cotton, hand-picked to preserve the fibres integrity - known for its ultimate softness and breathability. Boasting a repertoire of colourful jackets and bomber jackets for women and men, Baindoux is your go-to for functional and pleasurable dressing.
Opening Hours


Monday to Friday: 9 am - 8 pm
Saturday and Sunday: 10 am - 6 pm
You can book your personalized shopping experience at +34 607595599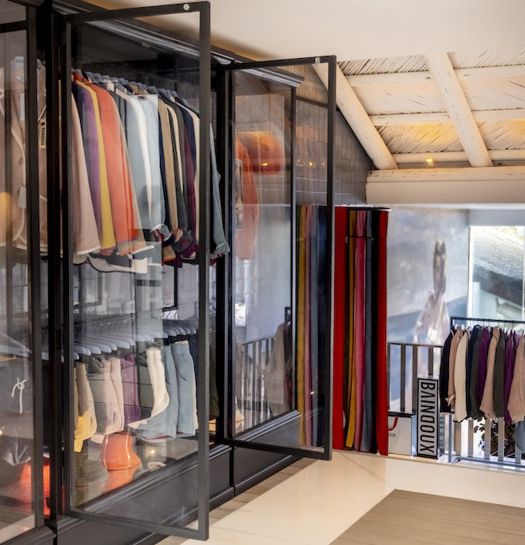 Whether you are a newbie to tennis or a complete enthusiast, you can choose from a wide range of brands such as Wilson, Adidas, Babolat, Head, or Adidas by Stella McCartney. Visitors can also find specific tennis footwear for clay, fast courts and, paddle tennis, or leave their rackets in our advisor´s hands, who will expertly string them.
If you don't find what you´re looking for, don´t worry. Items not available in stock can be ordered online – You only need to tell our advisor! With a well-stocked childrenswear section (from 4 years), this is the perfect family shopping stop.
Opening hours


Monday to Sunday: 8 am - 9 pm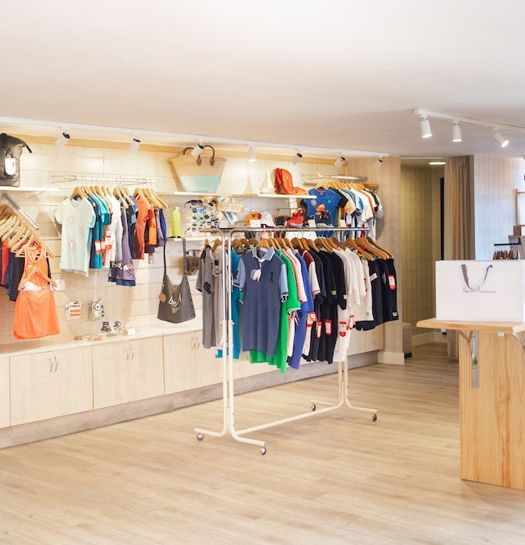 More than just a style, Las Noches Ibiza By Eric & Jack is an attitude. Inspired by the fragrances & colours of the city of Marrakech and India, as well as iconic women like Brigitte Bardot or Lady Gaga, the brand boasts its very own signature hippy glam style. Las Noches Ibiza has presence in luxury destinations like St Tropez, Monaco, St Barths or Mykonos.
Opening Hours 


12 pm - 8 pm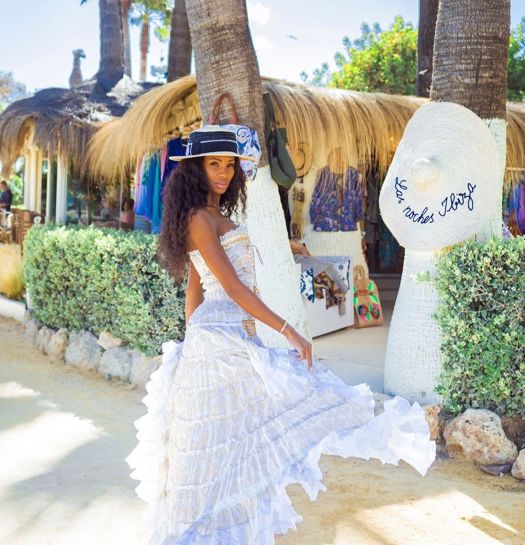 Discover vibrant beachwear and summer accessories for all the family, at our MC2 Saint Barth boutique.
Born in 2000, and inspired by the atmosphere, textures, and radiant colours of the island of Saint Barth, the new beachwear collection from MC2 Saint Barth, including sustainable garments made from recycled products, is beautifully evocative of the Caribbean.
Opening Hours


10:30 am - 6:30 pm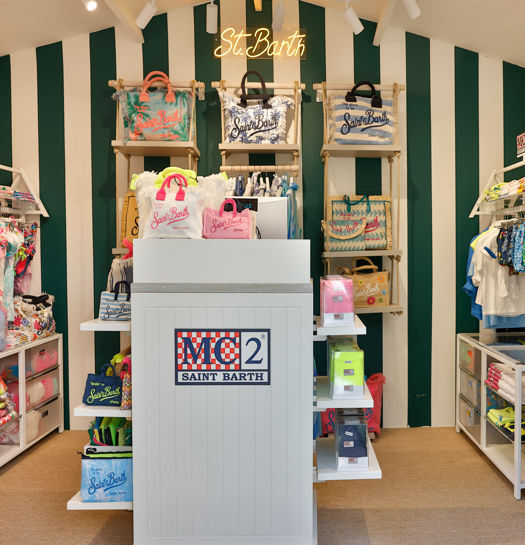 Since 1994, this firm makes our guest's dreams come true, sourcing exclusive precious stones for them and, advising them what best suits their personality and character. They have a large stock of jewellery, with a diverse range of designs but always deliver exquisite finished products made by their highly qualified goldsmiths.  
Opening Hours 


Monday to Friday: 10 am - 2 pm and 4 pm - 1 am
Saturday: 5 pm - 1 am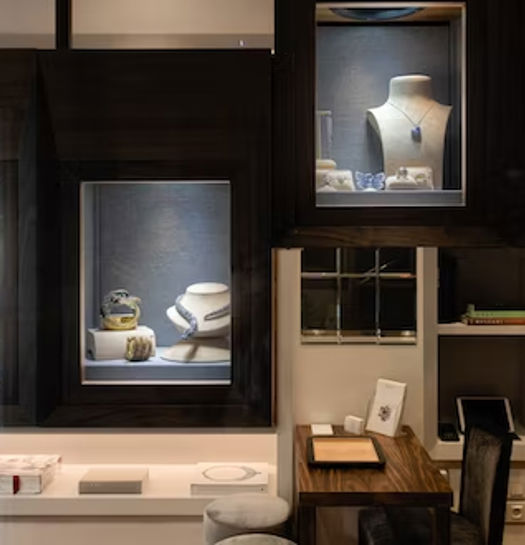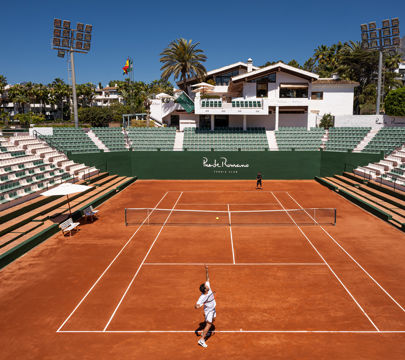 Tennis
Ten courts and professional coaches await you at our famous tennis club, whether you want to hone your game or begin a lifetime passion.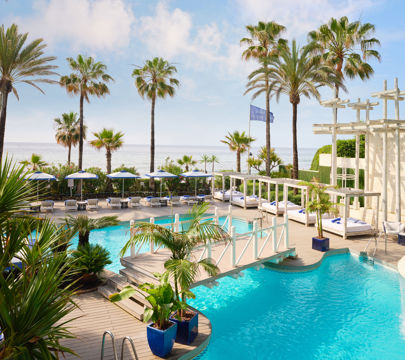 Beaches, Pools & Water Sports
A morning dip in one of our pools or paddleboarding in the Mediterranean, a sailing yacht or the fun and games of a banana boat ride, we have something that will bring a smile to your face.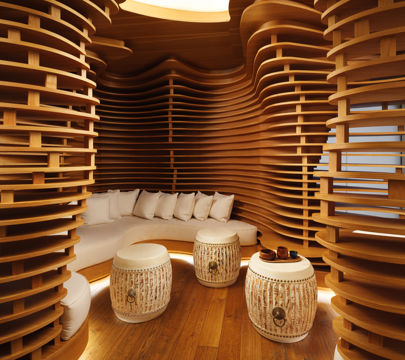 Six Senses Spa
Our Six Senses Spa rejuvenates you with a range of Mediterranean-inspired products and signature treatments.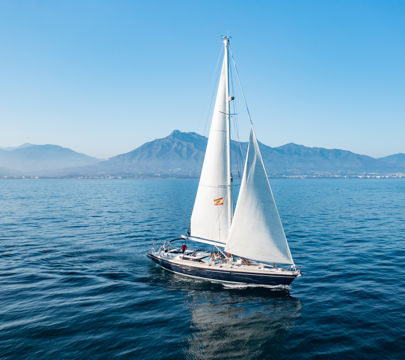 Sailing
The Revolution is our 53ft, fully-crewed sailing boat offering you an ecological option to visit the Malaga mountains, the rock of Gibraltar and even the coastline of Africa.
Botanical Gardens
Puente Romano Beach Resort is embraced within subtropical gardens, housing over 400 species of plants and wildlife. 
Golf
Every guest is given a complimentary green fee at one of our two championship golf courses.