Dining & Drinks
A world of flavours on your doorstep
Home to more than 20 restaurants and bars, Puente Romano Beach Resort offers a truly gastronomic experience. From finding your inner Inca at COYA to enjoying the beachside favourite Chiringuito; from Cipriani to Nobu to the legendary Sea Grill.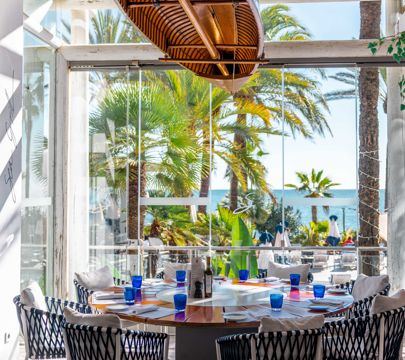 Sea Grill
Legendary Sea Grill is your gastronomic port of call, offering sweeping views over the Mediterranean and dishes which dazzle.  Drop anchor here for a relaxed daytime vibe which switches up to a glamorous dinner setting illuminated by candles and the stars above.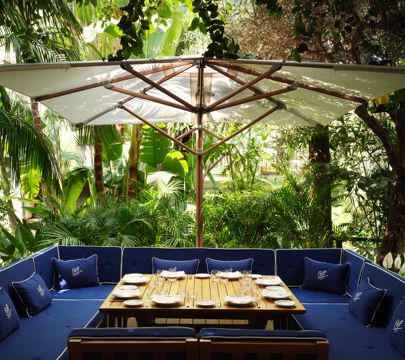 Cipriani
An Italian institution, going strong since 1931, with a loyal following. Classics include their Carpaccio and the iconic Bellini cocktail.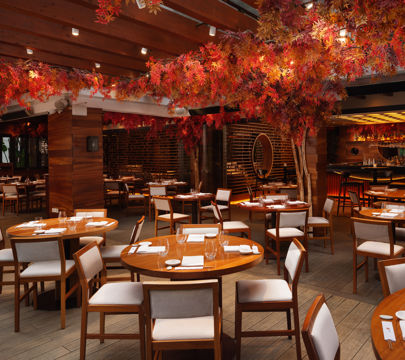 Nobu
Nobu needs no introduction.  Here, Nobu's first female Executive Chef, Eleni Manouso, is at the helm, delivering the world-famous black cod miso with perfection.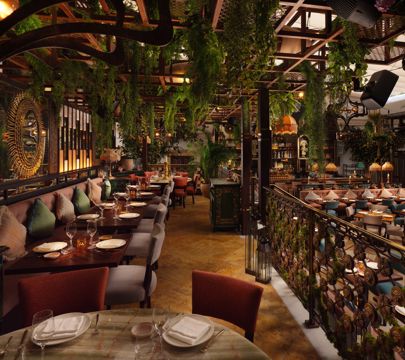 COYA
A skilful blend of Peruvian traditional cooking with culinary techniques from Japan, China and Spain resulting in complex and intense dishes, taking guests on an immersive journey for the senses.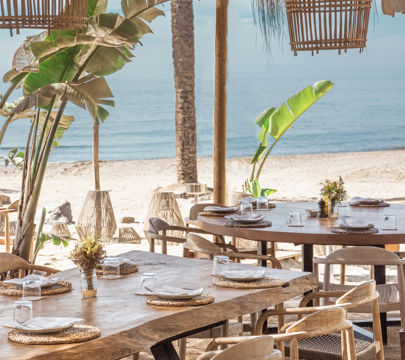 Chiringuito
Kick off your heels at this vibrant Mediterranean Beach Club.  Dig your toes in the sand, breathe in that fresh ocean air and feast on the perfect gazpacho or oysters, truffle risotto, a Wagyu burger or fish, straight from the sea, simply grilled in our Josper.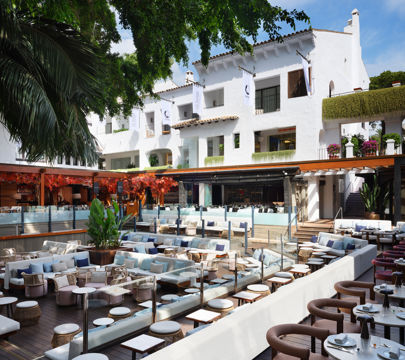 La Plaza
The heart and soul of our playground, La Plaza is where evenings begin and sometimes finish.  Surrounded by many of our restaurants this square sets you up with a cocktail, or two, or pulls you in for a nightcap.  In summer, you can soak up the sun here, glass in hand; in winter open fire-pits keep you toasty.
Japanese & Peruvian Cuisine
Nobu needs no introduction. Here, Nobu's first female Executive Chef, Eleni Manousou, is at the helm, delivering the world-famous black cod miso with perfection.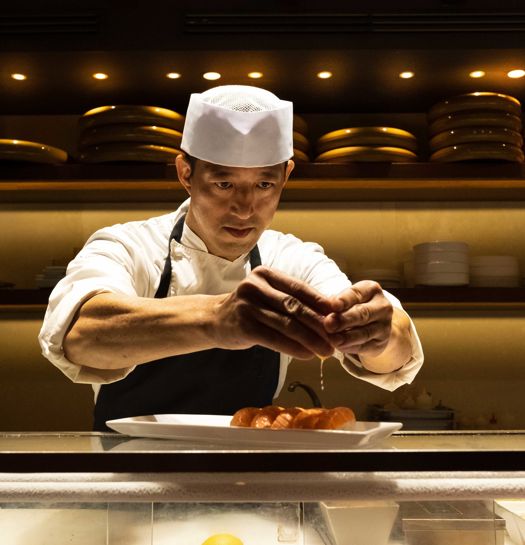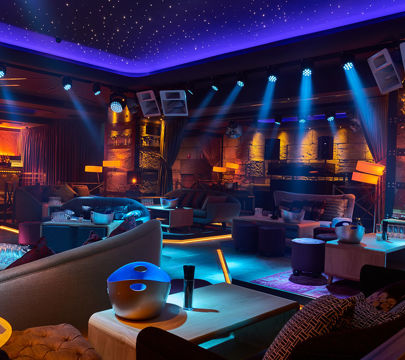 La Suite
Allow yourself to be seduced by our Manhattan meets Marbella nightclub, where the night is always young and anything goes.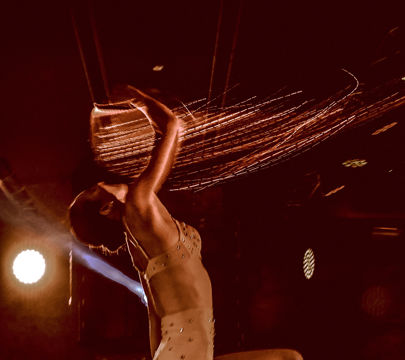 Supperclub
A place to make new friends, as you gather around long Mediterranean dining tables. Drink and dance and sing along to our in-house DJ's soundtracks or be wowed by spectacular performances.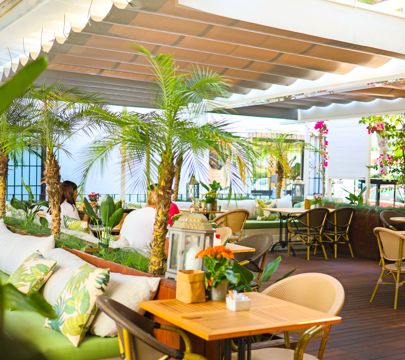 Celicioso
Celicioso is the only dedicated gluten-free restaurant in Puente Romano's social hub. Try their detox shots, cold-pressed juices, sugar-free cupcakes, or poke bowls. Going gluten-free doesn't mean missing out on flavour.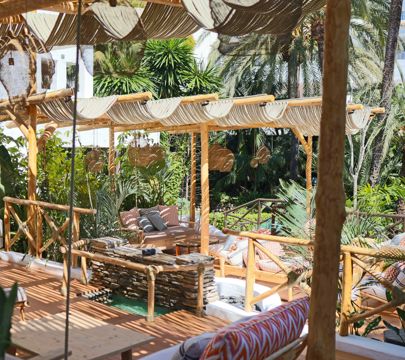 La Selva
Jungle vibes surround you here in our secluded spot among the lush subtropical gardens of our resort. It's the perfect place for a sundowner or an evening on the wild side.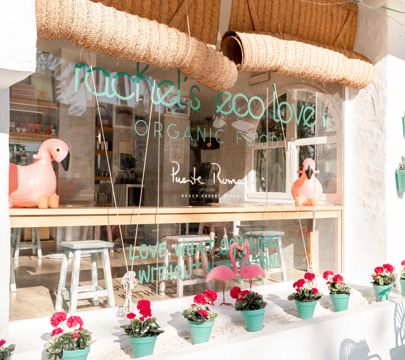 Rachel's Eco Love
Wellbeing done well. Eco Love, where love means nourishing bowls of fruit or porridge, avocado toast, super salads, protein balls, and energising juices. All are made to order from the freshest ingredients and served at your poolside table.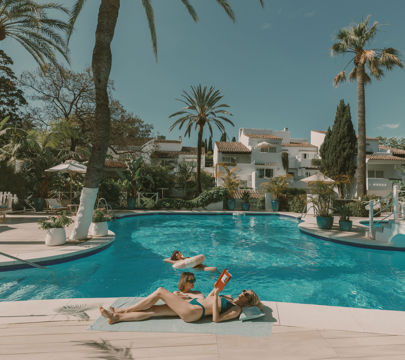 Cheat
An all-day diner and cocktail bar serving wholesome American classics drawing on local organic produce. Your go-to for a poolside pick-me-up and Marbella's naughtiest burger.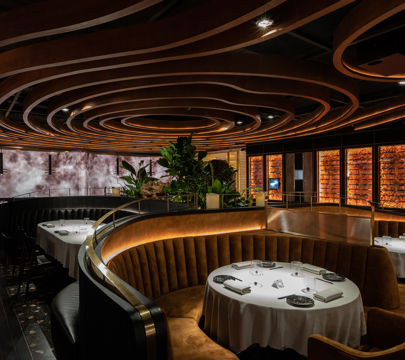 Leña
Dani Garcia's steakhouse is a departure from the ordinary. Drawing on his experience he impresses with his top-quality meat cooked over hot embers, surf and turf and chargrilled vegetables in awarded interiors of stone and wood.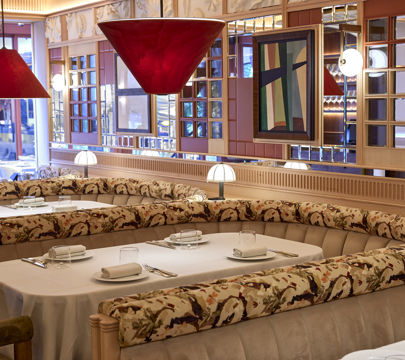 BIBO
Sophisticated, elegant, and yet informal, Dani Garcia conjures up delights with his twist on Tapas to ceviches and carpaccios.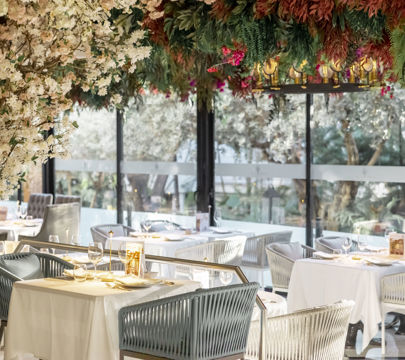 Les Jardins du Liban
Authentic Lebanese food at its best. Live life in bites with hummus and labneh, tabbouleh and Fattoush, in a magical garden setting with a choice of acclaimed Lebanese wines.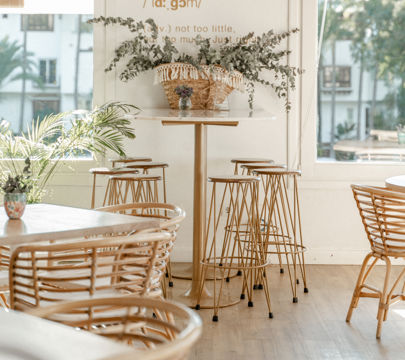 Lagom! Cafe
Treat yourself to a freshly baked cake after a set of tennis or start the day with the perfect coffee before you get on your game on. It is all about the little pleasures in life here at the Puente Romano Beach Resort Tennis Club.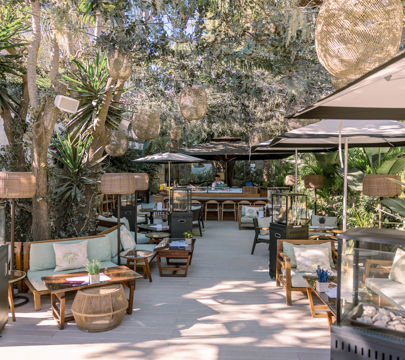 Jardins sur Mer
An authentic Japanese sushi pop-up in the heart of our garden offers the best nigiri and sashimi, tiradito, tataki and of course, edamame to begin.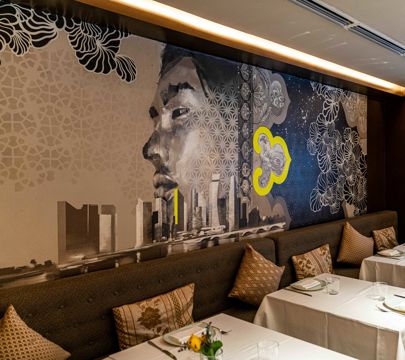 Thai Gallery
Authentic, traditional Thai cuisine is served in decorative surroundings which blend contemporary sleek design within a traditional setting.