Les Jardins du Liban
Live life in bites with the Labneh with garlic and mint or the utterly irresistible Batata Harra potatoes to accompany a grilled mince lamb kebab.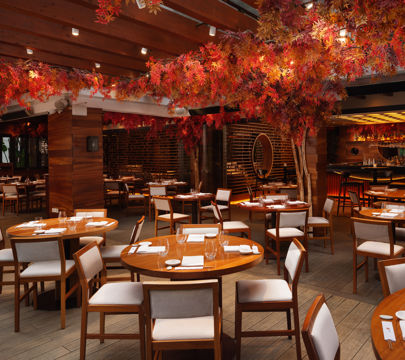 Nobu
Nobu needs no introduction.  Here, Nobu's first female Executive Chef, Eleni Manouso, is at the helm, delivering the world-famous black cod miso with perfection.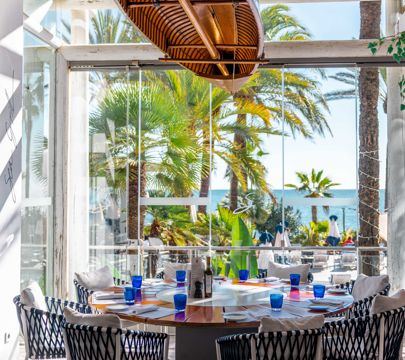 Sea Grill
Legendary Sea Grill is your gastronomic port of call, offering sweeping views over the Mediterranean and dishes which dazzle.  Drop anchor here for a relaxed daytime vibe which switches up to a glamorous dinner setting illuminated by candles and the stars above.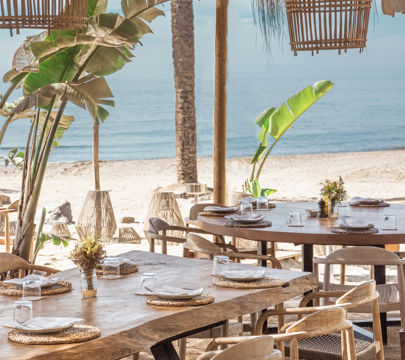 Chiringuito
Kick off your heels at this vibrant Mediterranean Beach Club.  Dig your toes in the sand, breathe in that fresh ocean air and feast on the perfect gazpacho or oysters, truffle risotto, a Wagyu burger or fish, straight from the sea, simply grilled in our Josper.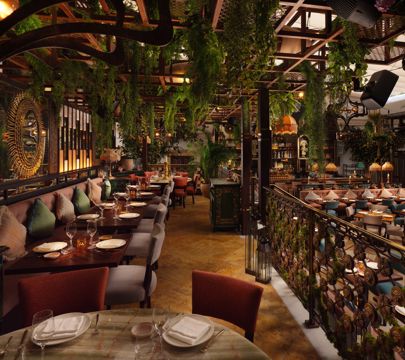 COYA
A skilful blend of Peruvian traditional cooking with culinary techniques from Japan, China and Spain resulting in complex and intense dishes, taking guests on an immersive journey for the senses.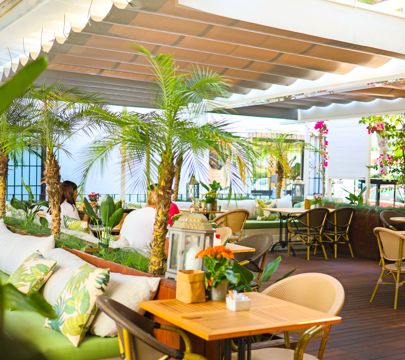 Celicioso
Celicioso is the only dedicated gluten-free restaurant in Puente Romano's social hub. Try their detox shots, cold-pressed juices, sugar-free cupcakes, or poke bowls. Going gluten-free doesn't mean missing out on flavour.